Our dividers are designed for maximum protection, but can also be enhanced with printed designs, laminate finishes, or see-through materials. We offer plexiglass tabletop partitions for each table, and table dividers that can be placed between tables or other key areas.  Partitions are available with feet for stability, or as movable dividing walls with rollable casters for more placement flexibility.
With our graphic design service, your divider panels will be anything but boring. Customers will return to  your establishment when they feel comfortable with the measures put in place.  Even in our "new normal" customer experience is key, and a warm, inviting atmosphere needs to be maintained.  You don't need to sacrifice design for safety.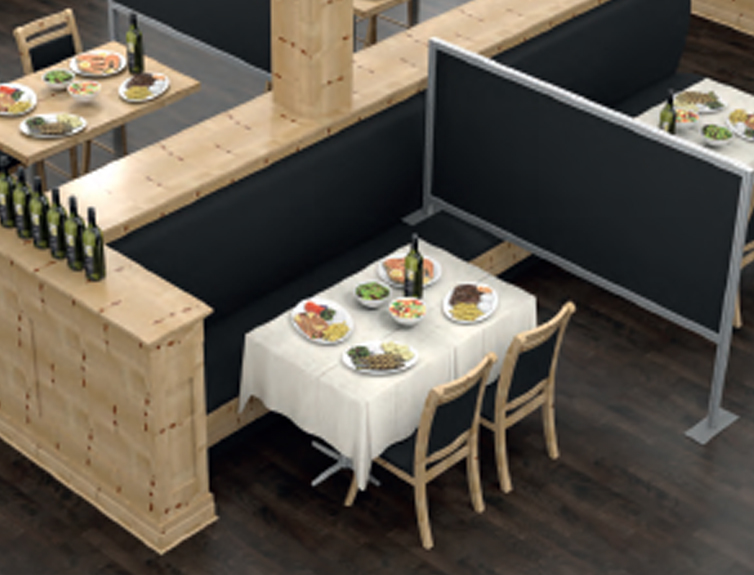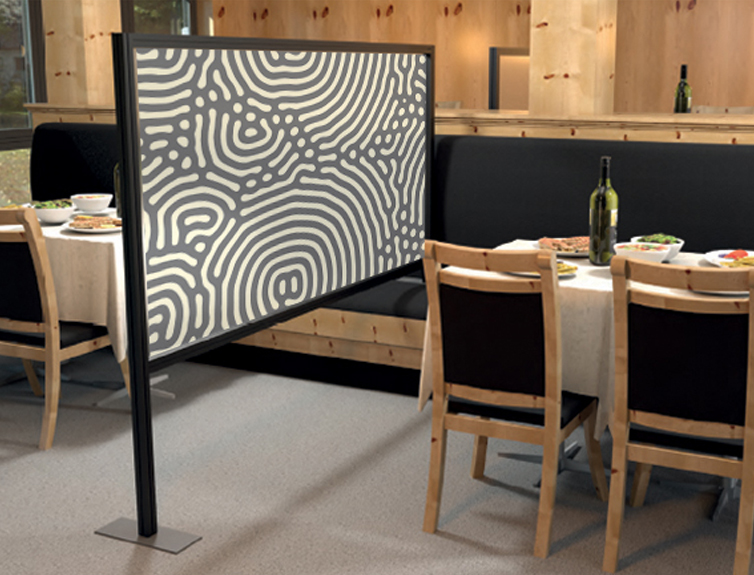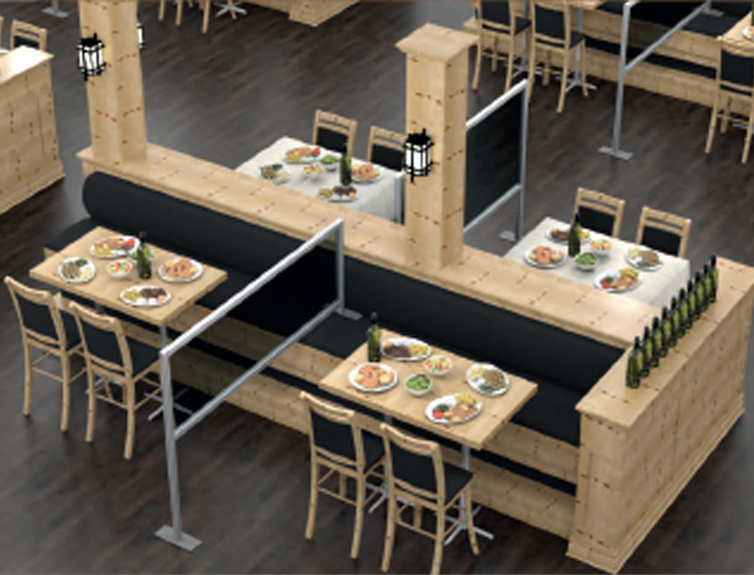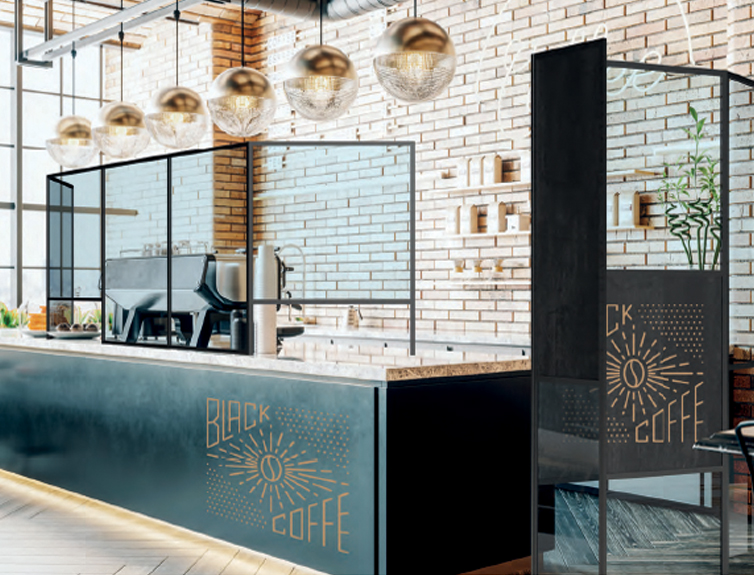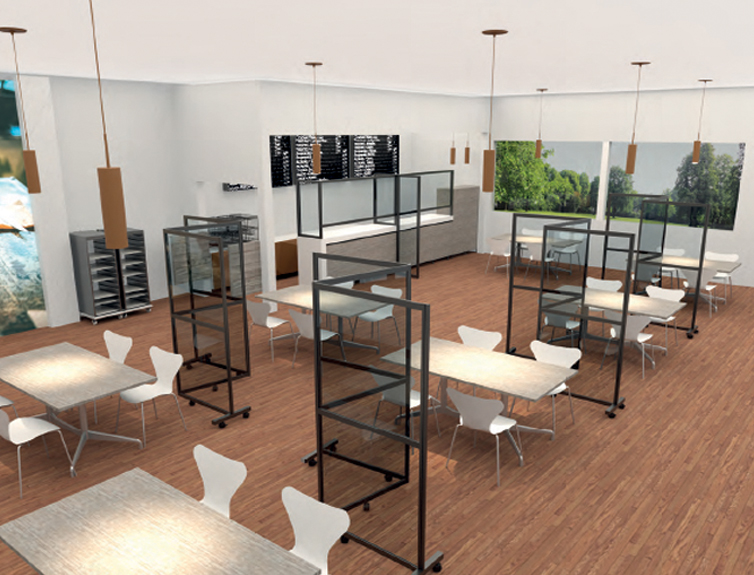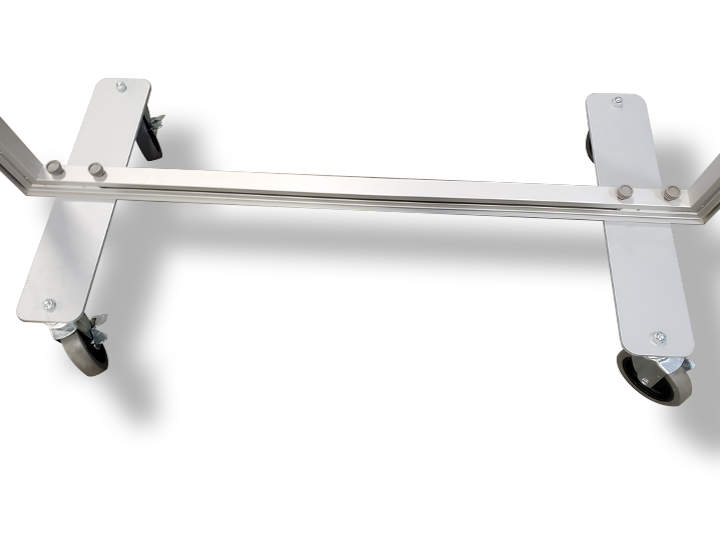 We have a variety of options for each situation, including plexiglass dividers, moveable panels on caster wheels, with different configurations for individual spaces or group spaces such as cafeterias.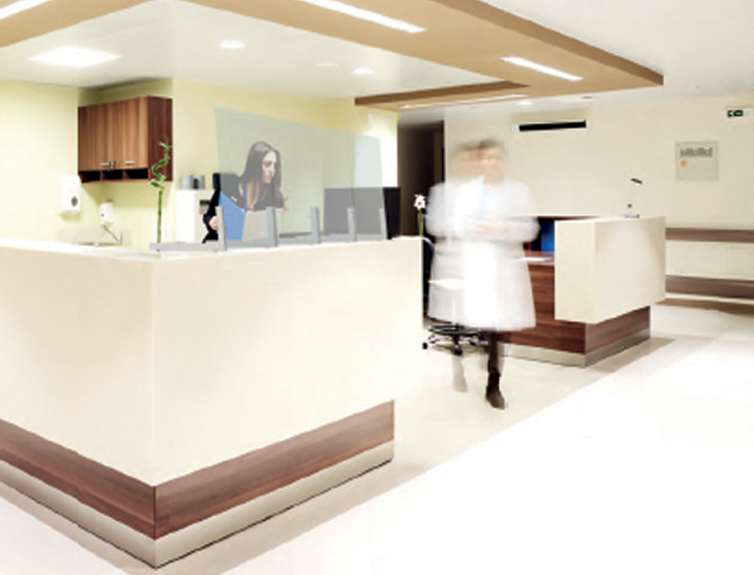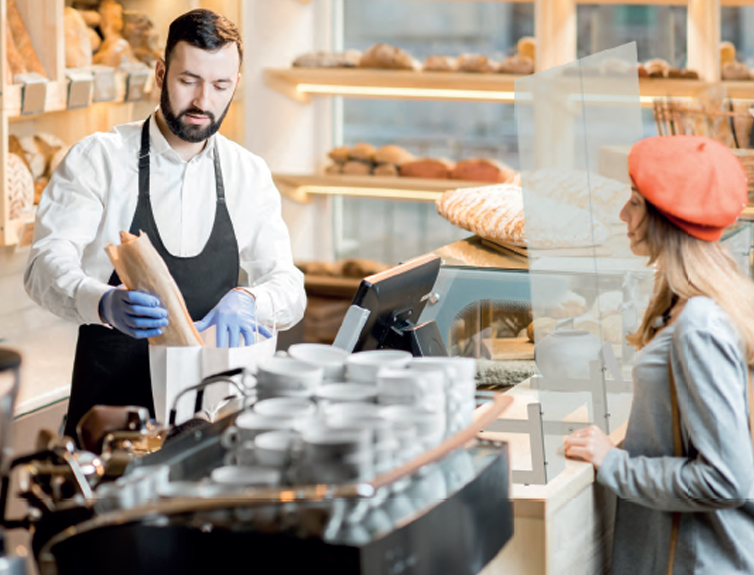 We are used to change and we can help you adapt!
Hunter Expositions has been building temporary structures for trade shows and special events all over North America for more than 30 years. We are used to change and we can help you adapt! We offer quality installation services upon request. Need help designing or reorganizing your workspace? Contact us today for your Free Consultation.