Mila-wall® series 100 / 160
The Mila-wall® system Series 100 – Series 160 is constructed from an aluminum frame for rigidity and durability. The honeycomb core contributes to a low weight module easily handled and assembled with only two assembly personnel. Allowing for an aesthetic, sustainable long-lasting solution, pleasing to the eye with endless possibilities, configurations and applications. Imagine having more control over your projects, what they look like, how and when they are assembled, dismantled and starting all over again and again and again…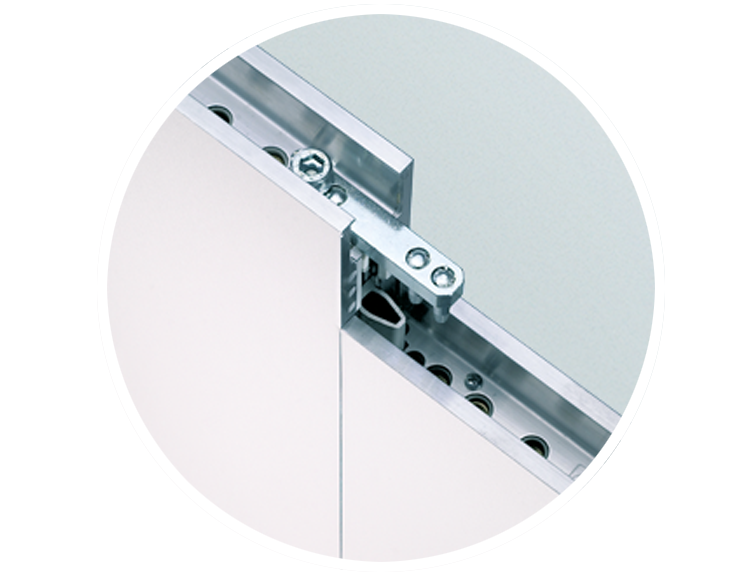 • Thickness 40 mm / 60 mm
• Tongue & groove technology
• Invisible aluminum edge protection
• Stacked up to 6 m in height
• Connection to two story structures
• Demonstrated durability in trade fair and exhibition use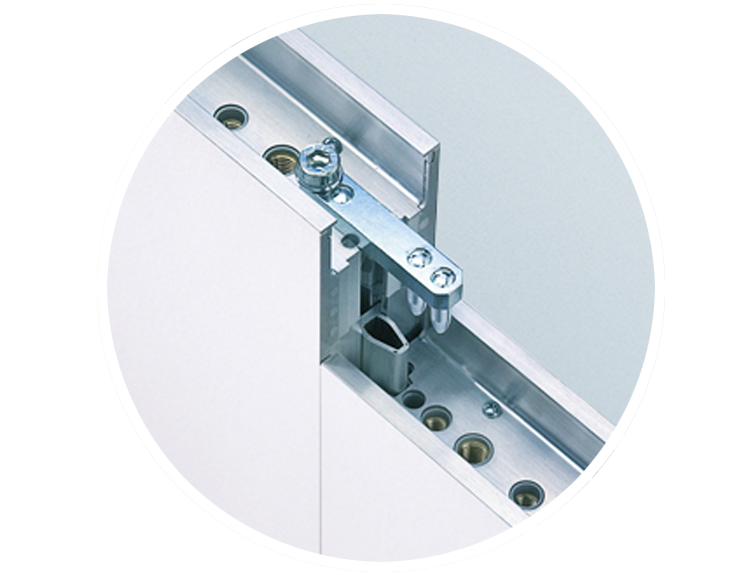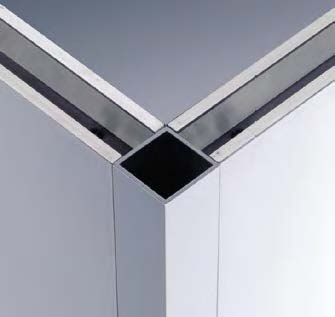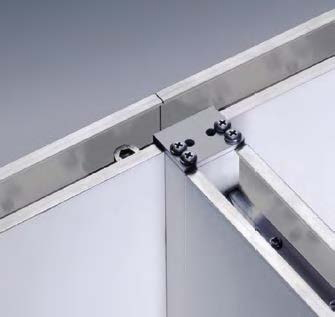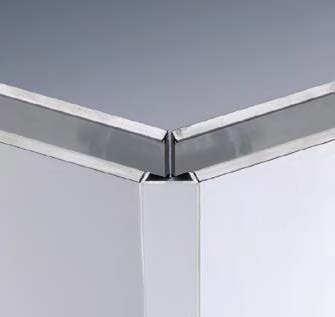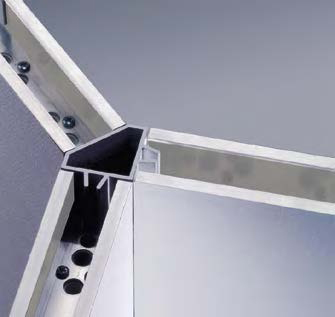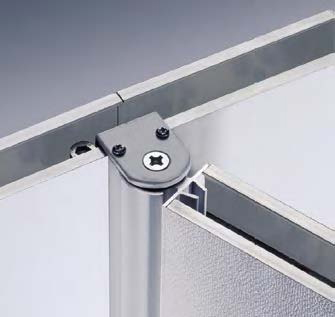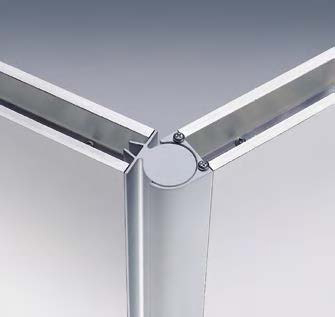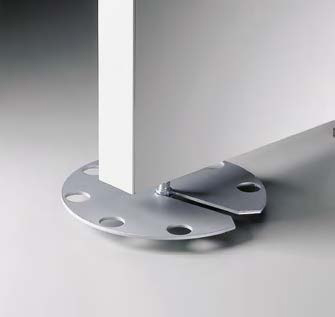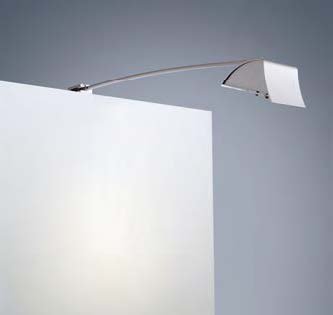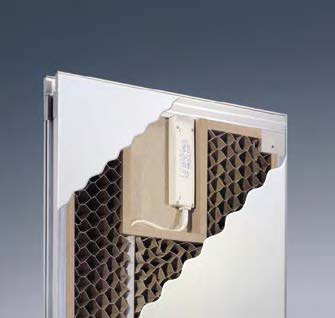 Mila-wall® Accessories
Mila-wall® portable wall panel system offers many options to maximize your space with angled connectors, stabilizing feet and it is sturdy enough to handle nails. Add some lighting and you are good to go. Thinking walls, think Mila-wall®!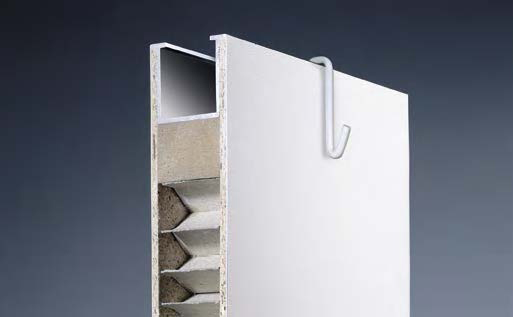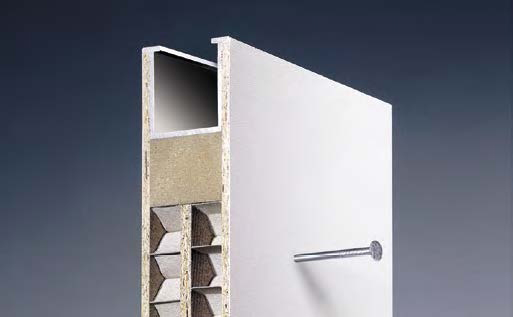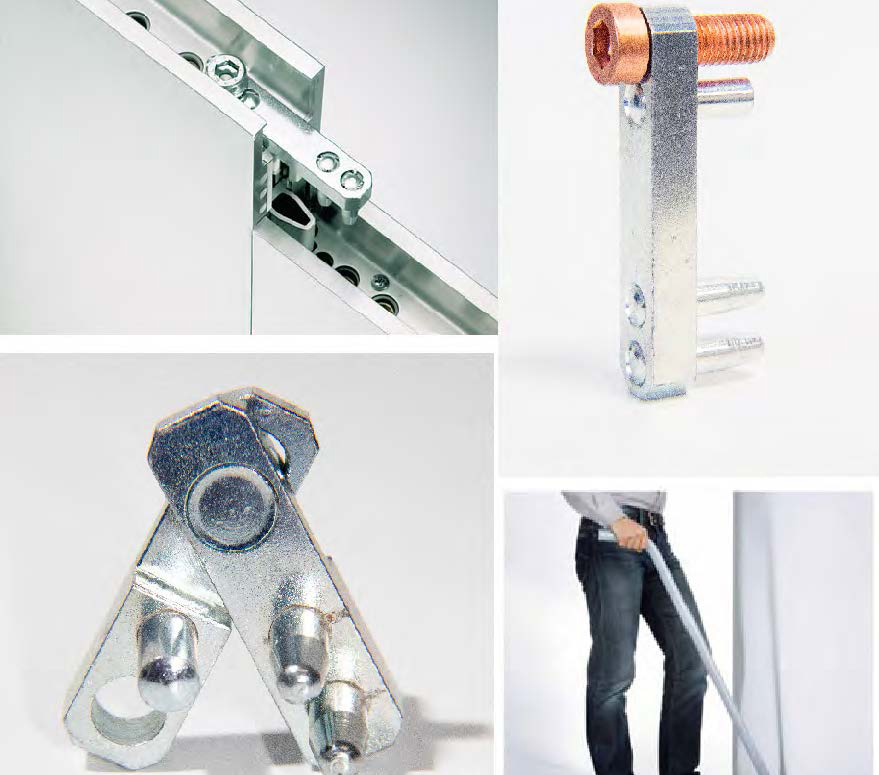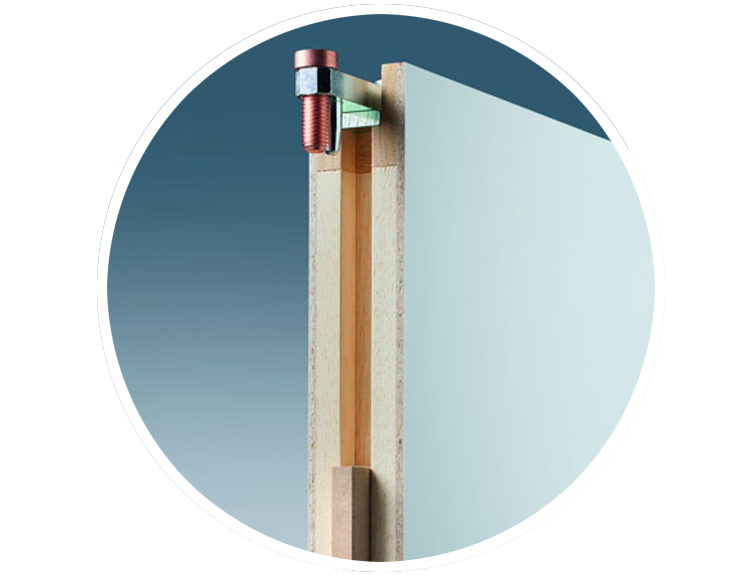 Mila-wall® Series 840
Different solutions for every scenario but still the same system. Mila-wall® Series 840 is the same wall system concept as both Series 100 and Series 160. The big difference with this series is that it is made from a wood frame to reduce cost and make available to help scale into client projects and budgets. Almost all Series 100 accessories and components are compatible with the Series 840. Used entirely throughout a project or in combination with Series 100. The wall comes complete with tongue and grove fittings and share the same type of connectors. The walls are nail-able, paint-able and have levelling feet to adjust to all environments.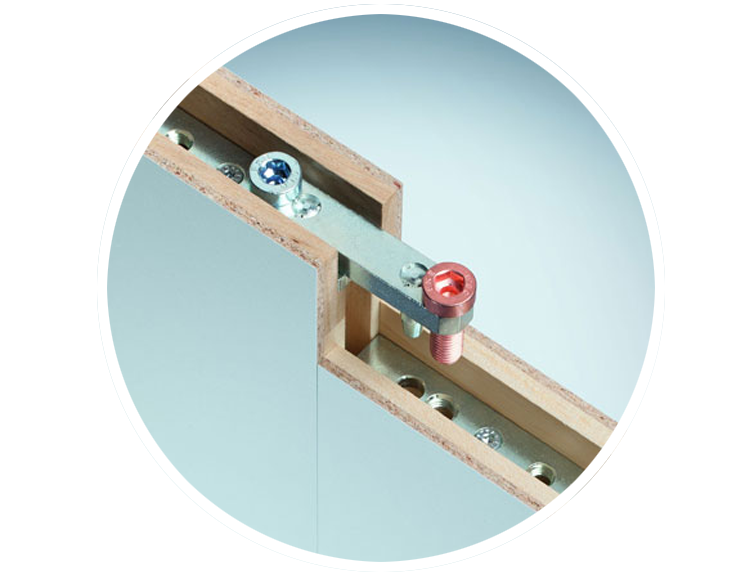 Do you want to make your next exhibit set up effortless while saving in the long run?
Our Mila-wall® moveable wall system might be the solution for you. To learn more about this product, please fee free to contact us.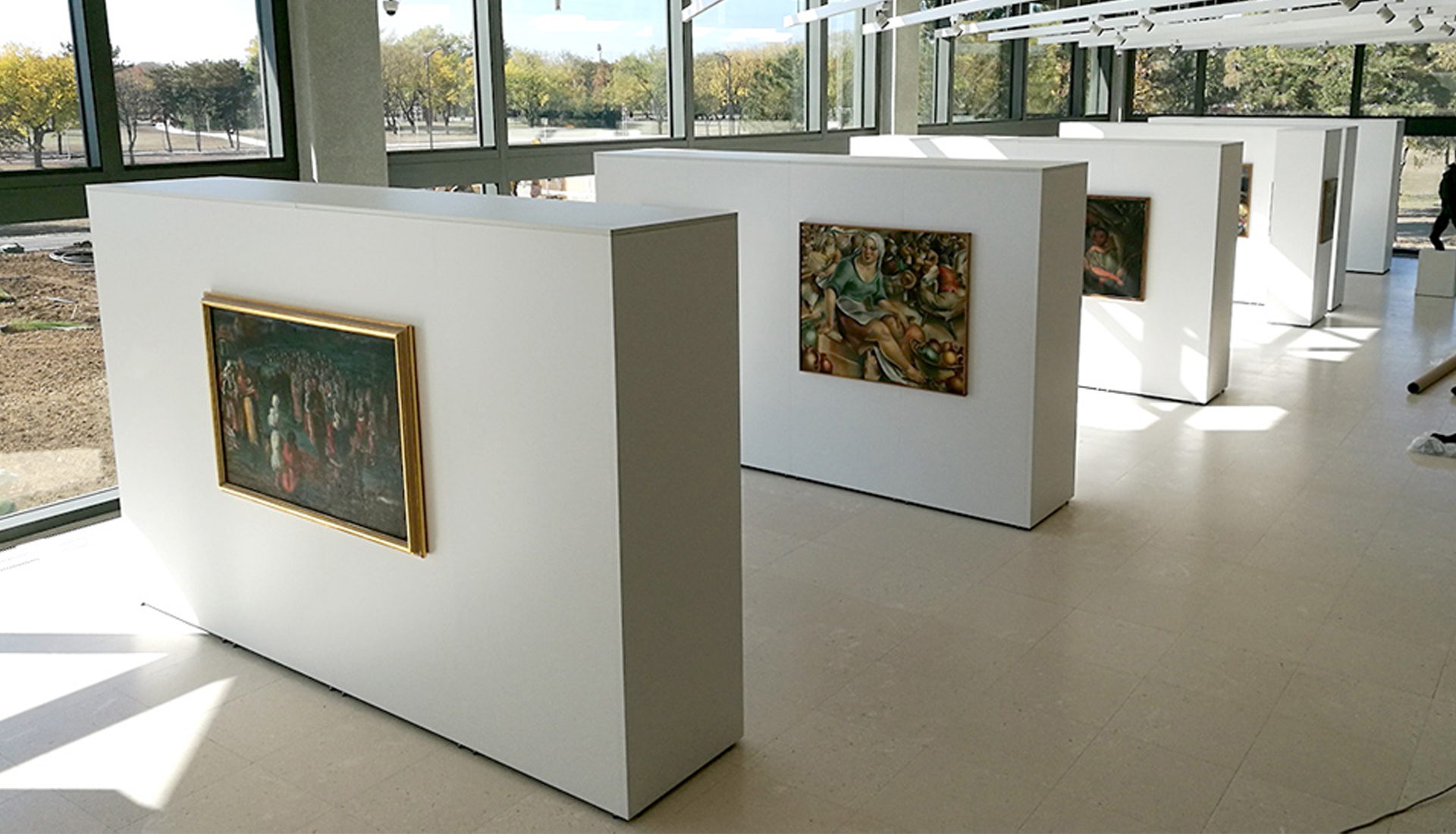 Create walls easily
with Mila-wall® Moveable Wall System!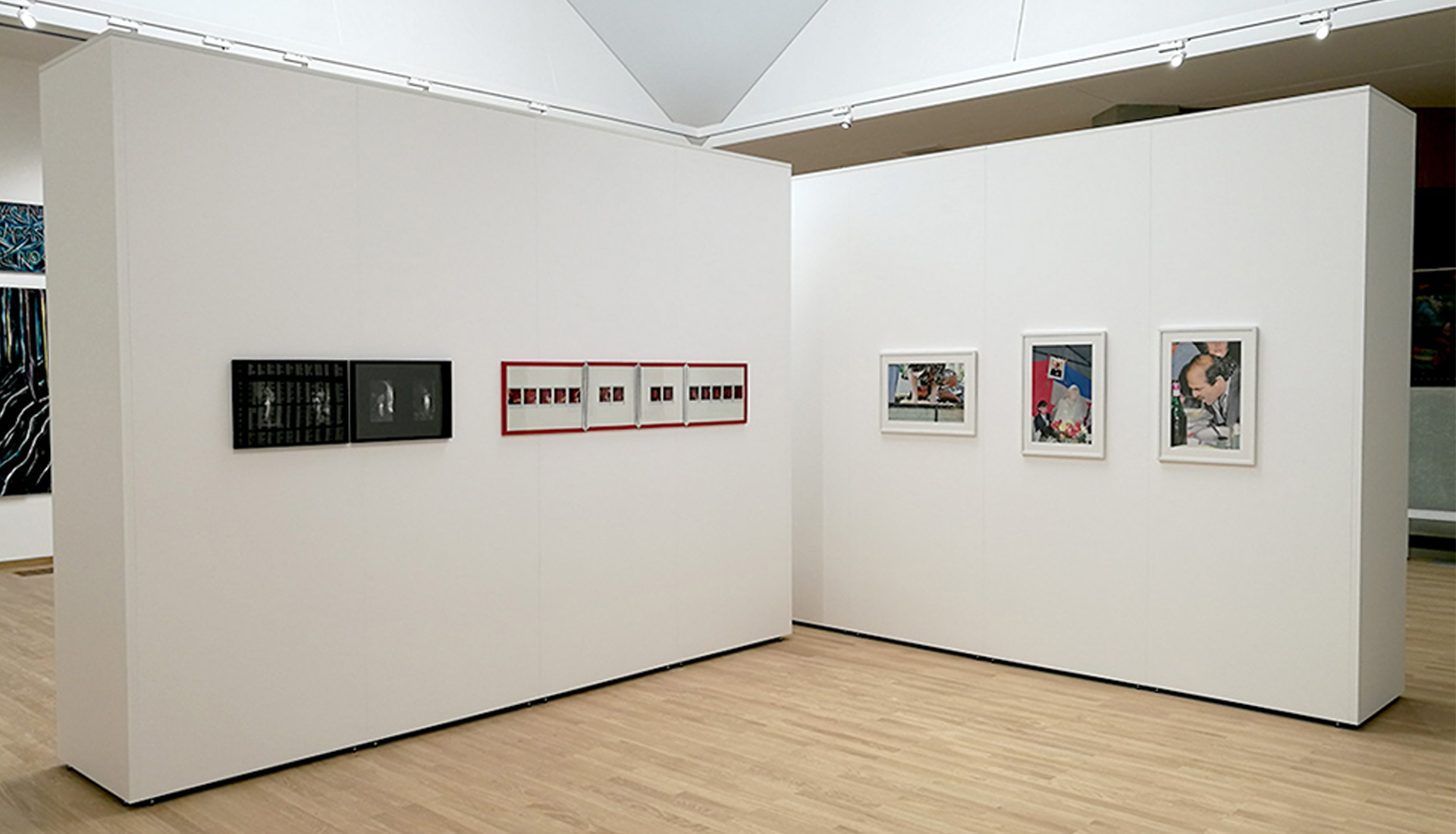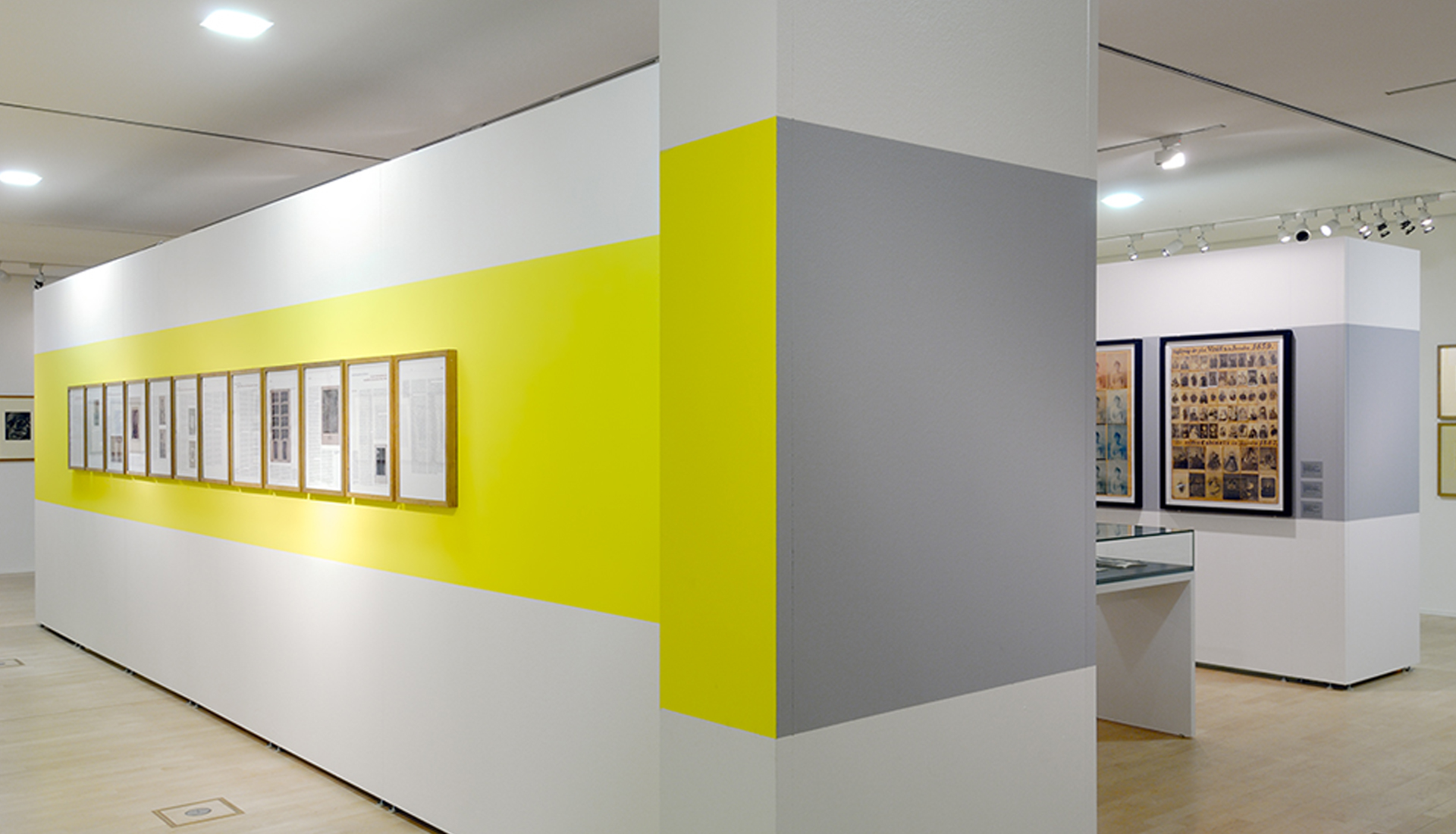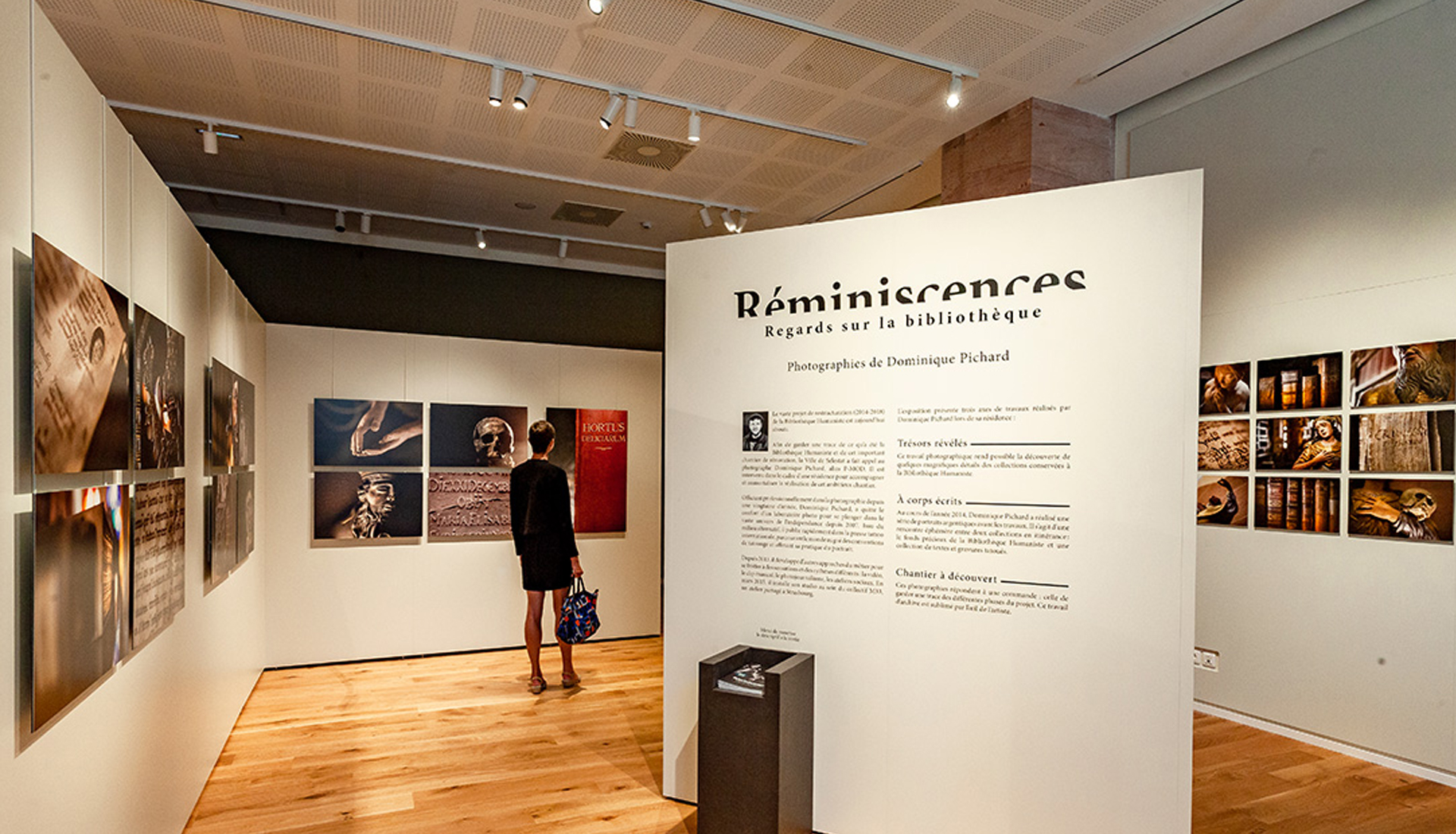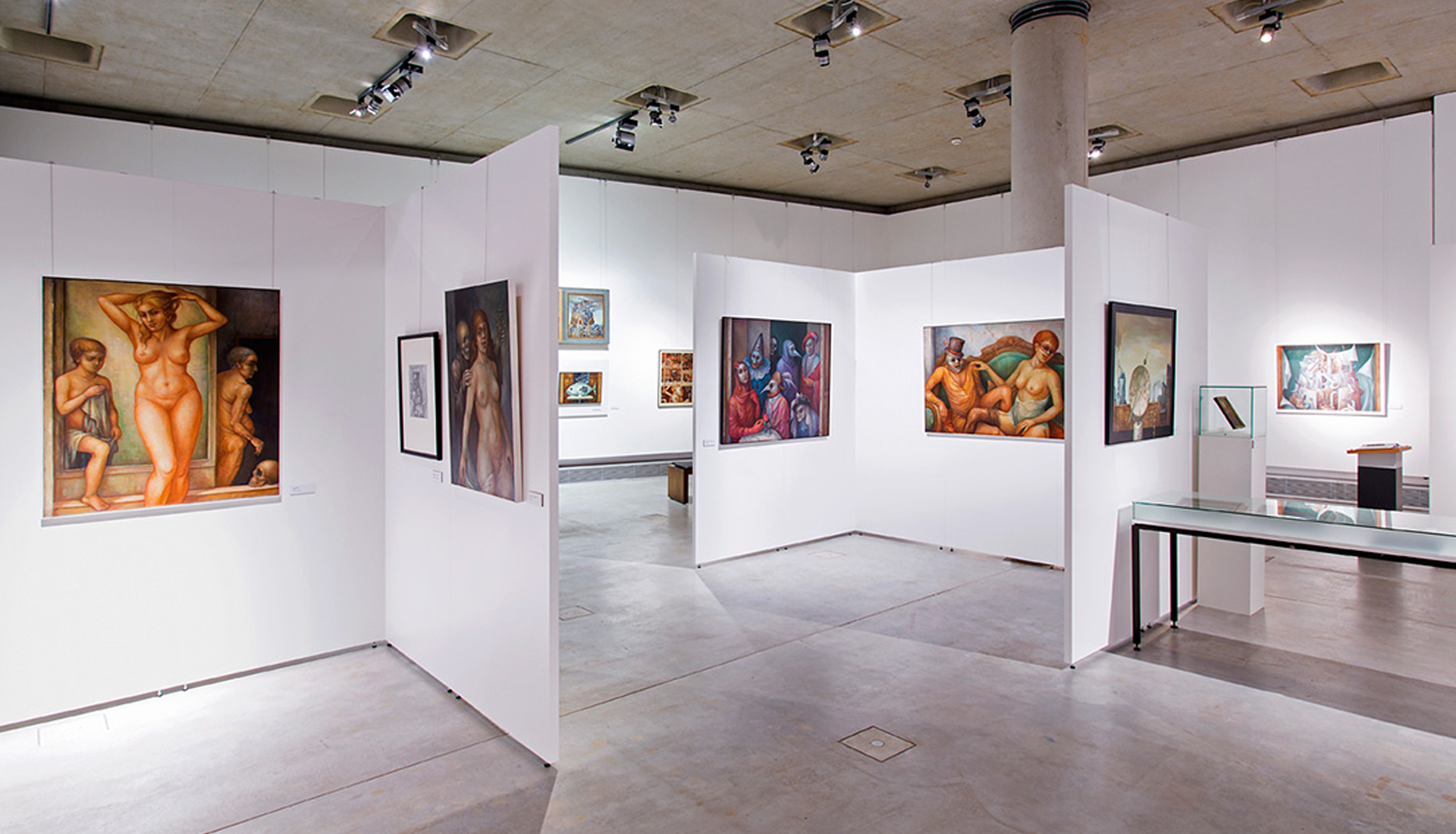 The Mila-wall moveable wall system allows museums and galleries to easily create different spaces for a variety of exhibitions. Below you will find information that we hope will answer any questions you may have about Mila wall.
1) What are Mila-wall moveable walls made of?
Expertly crafted for economy, reusability, and longevity, Mila-wall moveable walls feature an aluminum frame (or wood frame depending on the series), honeycomb interior, and chipboard cover sheets, meticulously combined as a composite construction to provide exceptional structural performance. Designed to endure frequent assembly and disassembly, these walls are reinforced with quality materials that guarantee long-lasting durability.
2) Can you nail into a Mila-wall® panel?
Nailing into a Mila-wall panel with a nail or screw is possible because of an internal layer inside. Alternatively, you can opt for picture-hanging accessories like hooks, holders, or rails, which can be easily attached to the top of the wall structure.
3) Can you see the seams between the walls?
The Mila-wall panel uses a hidden interlocking system resulting in a seamless-looking installation with slightly visible joints. These slight seams can be easily concealed with joint adhesive tape, which can be painted over to camouflage any visible seams, or spackled traditionally, allowing you to customize the wall according to your specific requirements.
4) Can I paint and repair Mila-wall® moveable walls?
Our Mila-wall moveable walls can be easily painted over using acrylic latex paint for the best results. Built to adapt to change, any imperfections or holes can be repaired with wood-based fillers or spackle to seamlessly restore the wall to a smooth and flawless surface.
5) How much do the walls weigh?
Remarkably lightweight, the Mila-wall moveable wall is designed with mobility, handling, and transportation in mind. Depending on the size of the module or series, the weight can vary. For example, a 1.0 m W x 2.5 m H (3'-3" W x 8'-2" H) module from our Mila-wall 100 series weighs approximately 85 lbs.
6) How much weight can a wall hold?
Mila-wall moveable walls are capable of supporting individual weights of up to 40 lbs vertically, making them an ideal solution for art displays in museums and galleries. For added durability, the module can be customized with a solid wood interior integration, providing robust support for heavier objects.
7) How long do the walls last?
Mila-wall movable walls are constructed using top-quality materials, including all-sided aluminum edge protection, ensuring a lifespan of over 35 years and guaranteeing lasting performance and reliability. Mila-wall modules are intentionally neutral so they can serve as a timeless stage for your exhibitions, ensuring years of remarkable showcases to come.
8) Can Mila-wall® moveable walls be used to create soundproof exhibition spaces?
The Mila-wall Acoustic line is purposefully designed to manage background noise and ensure a seamless experience, free from disruptions. With impressive sound absorption properties and excellent noise control capabilities, these walls are suitable for exhibitions in need of noise reduction or museums and art galleries where sound is often amplified.
9) Is Mila-wall® fire retardant?
The Mila-wall Series 100 / 160 is offered in accordance with the flame-retardant fire protection standard Class A/DIN 4102-B1. With these self-extinguishing walls, you can rest assured that they will not sustain combustion in the event of a fire.
10) Is Mila-wall® a sustainable solution?
Crafted for durability, each Mila-wall panel is fully renewable, reusable, and recyclable, delivering on a commitment to sustainability. Manufactured using energy-efficient machinery and made from recycled and renewed materials, the Mila-wall system exemplifies a conscious approach to eco-friendly choices. Built to withstand the test of time, these walls provide a moveable wall solution that can accompany you wherever your exhibition takes you.
11. Can I have a simple, flat wall with no returns?
Yes, however, keep in mind that specific add-ons are required for extra support and stability, namely a Mila-wall telescoping ceiling bracket or a Mila-wall distance holder. The flexible assembly of Mila-wall systems allows for infinite implementation possibilities and the creative freedom to configure a space according to your preferences.
12. Can I connect a moveable wall directly to an existing wall?
Yes. By utilizing the appropriate module connector, you can seamlessly connect a Mila-wall moveable wall to an existing wall, allowing for a cohesive and linear display.
13. Can I place a door in a portable wall?
The Mila-wall portable wall system offers the flexibility to incorporate various door types, including folding doors, personnel doors, or double swing doors, as per your preference. These door modules are available as customizable options and are delivered fully finished and ready for installation.
14. How long does a Mila-wall® module setup take?
Mila-walls portable walls are conveniently pre-built so that you can assemble one module effortlessly within just 3-5 minutes. With this time-saving feature, you can focus less on setup and more on fully enjoying the space and its possibilities.
15. How do we move the portable museum walls from one place to another?
Walls are transported via the Mila-wall Transport and Storage containers, a highly efficient transportation solution that ensures optimal protection for your walls throughout the journey. These containers are designed with economy and compactness in mind, allowing for easy and flexible maneuvering, as well as effortless installation and dismantling.
16. How do you store the walls?
Mila-wall's space-saving design allows for the walls to be ideally fitted and stored side by side in the Mila-wall Transport and Storage containers. Alternatively, Hunter Expositions can build a customized storage solution specifically tailored for your Mila-wall system, ensuring optimal organization and ease of access.
17. Can the Mila-wall® moveable wall system be used to create temporary exhibition spaces outside of museums?
While Mila-wall portable walls are designed primarily for indoor spaces and are not inherently waterproof, we do offer an outdoor variant specifically designed for temporary use in outdoor environments.
18.  How much do moveable walls for museums typically cost?
The price of Mila-wall movable walls can vary depending on factors such as the materials used, the size and weight of the walls, the desired level of customization, the project size and transportation. By purchasing a Mila-wall system, you will achieve an ROI of 4:1 when compared to the costs associated with traditional gypsum wall construction. With Mila-wall, you not only get an aesthetic easy-to-assemble product but also an economical, reusable, and sustainable product with a lifespan of over 35 years.

If you need more details about our prices, please contact us, we will be happy to help you find the best product for your project while respecting your budget.
Get More Information
The Mila-wall® portable wall system will help you set up your next exhibit effortlessly. You'll even be able to reuse your walls as they are constructed for long-term use with repairable, recyclable materials. Contact us to learn more about our Mila-wall® moveable wall system or our Scenario temporary modular wall system.  We also offer surface coverings to bring your walls to life with textures or prints as well as museum display cases and furniture rentals.