Museum Display Cases For All Situations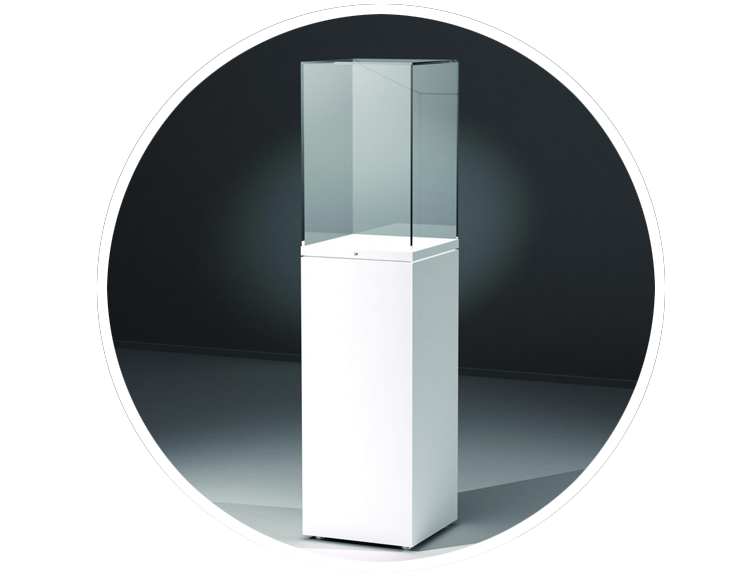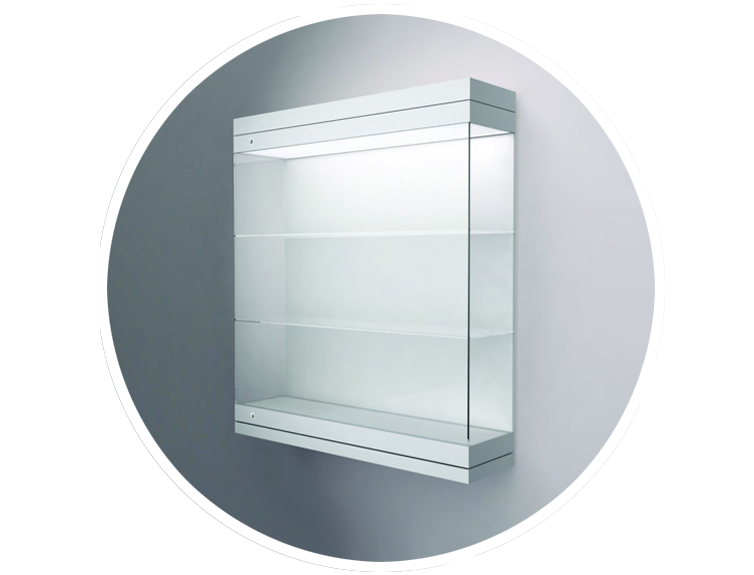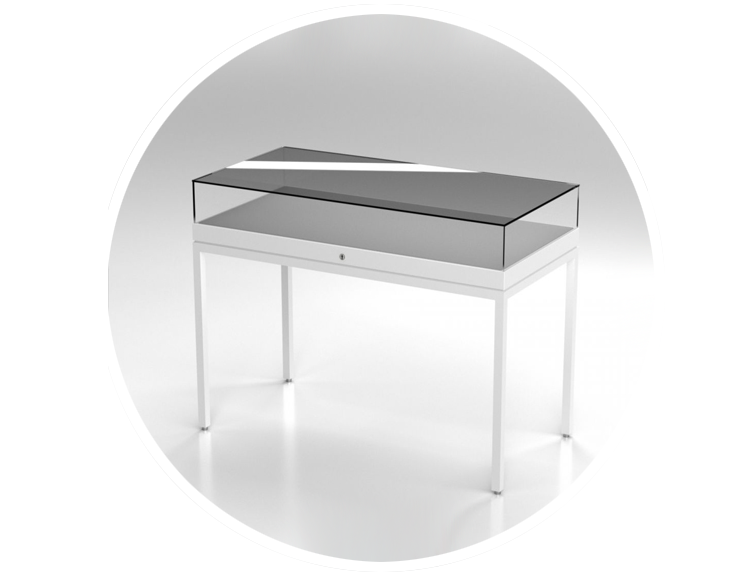 Style. Shape. Size. Function. Your Pick!
Hunter Exhibitions is pleased to offer quality exhibit display cases to Canadian museums and galleries. Thanks to our variety of museum display cases, no two exhibitions will look the same. Whether you need to display an object horizontally or vertically, on the wall or on the floor, our display cases will help you achieve the desired effect. Easy to handle and move, our display cabinets for museums and galleries allow a perfect view from all angles.
Column Display Cases in All Shapes and Sizes
Full View
A clear all round view is achieved with these column display cases. The All Glass Counter Top Display Case guarantees an 8 mm thick float-glass, with all the smoothed and polished freestanding edges. All vertical edges are mitered.
Easy lift
Easy opening by lifting up the complete top of the display case directly at the socket end.
Perfect safety lock
Due to two area concisely installed cylindrical safety locks, present your objects in a secure (thief-proof) way.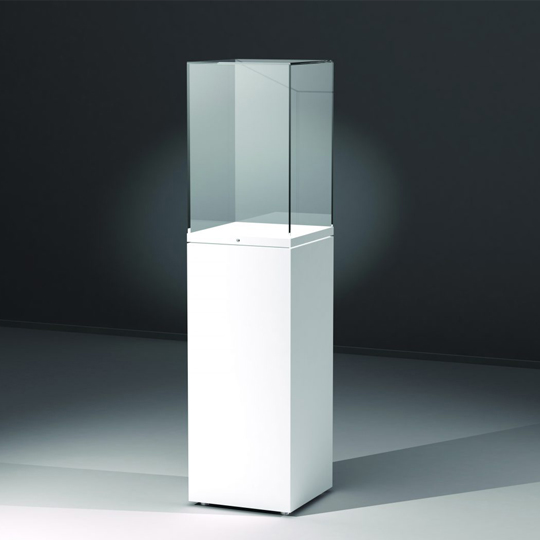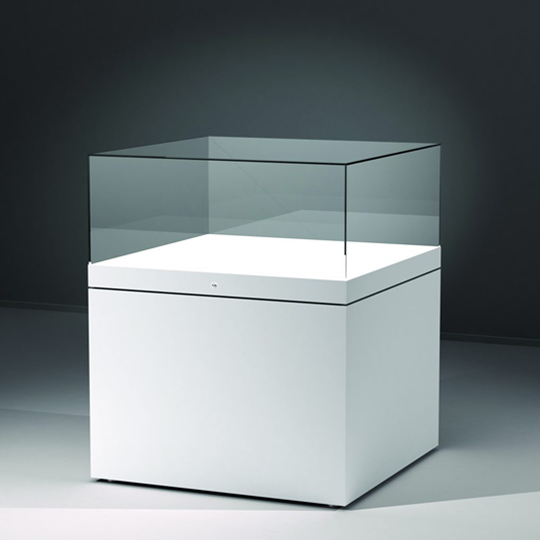 A real support
The 60 mm high circumferential glazing base frame made of light metal parts guarantees a stable construction. Alternatively, the socket/base can be slight retracted when preferred. The display case inlay panel is made of a 19 mm thick mounting plate. The bottom is covered with linen fabrics or a matt 2-components lacquering. The color of the socket surface is standard in RAL 9002, off-white paint. We are pleased to deliver the display in your desired color according to the RAL scale.
Slim
The profile height is 20 mm; the locking is through key lock in the shadow gap.
Open-minded Wall Display Cases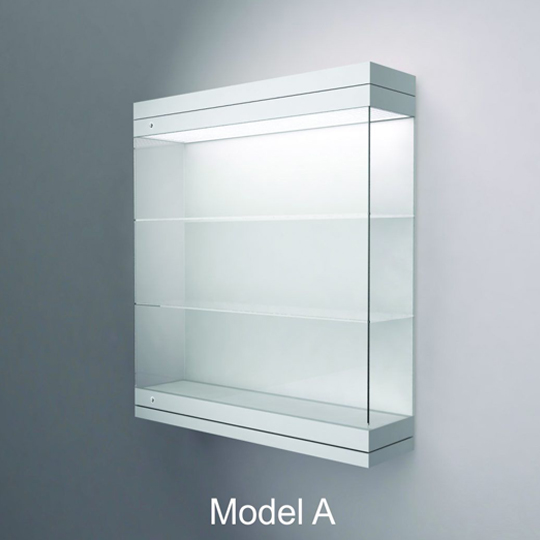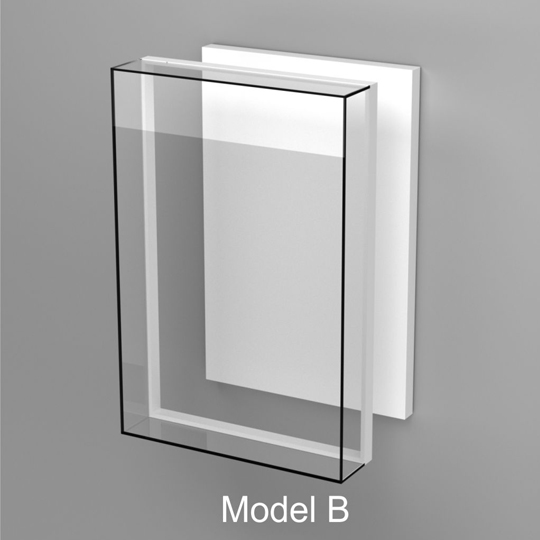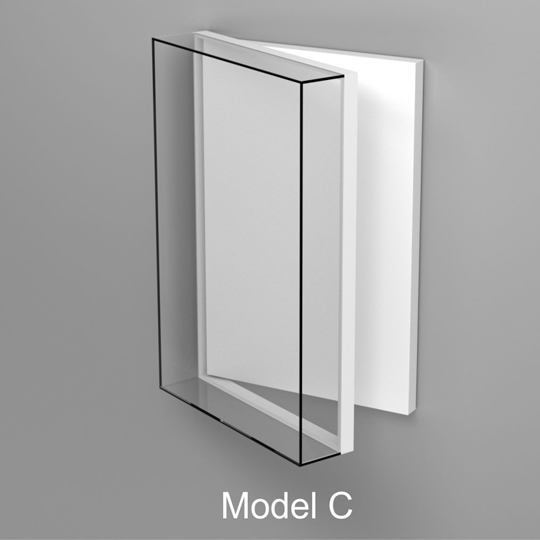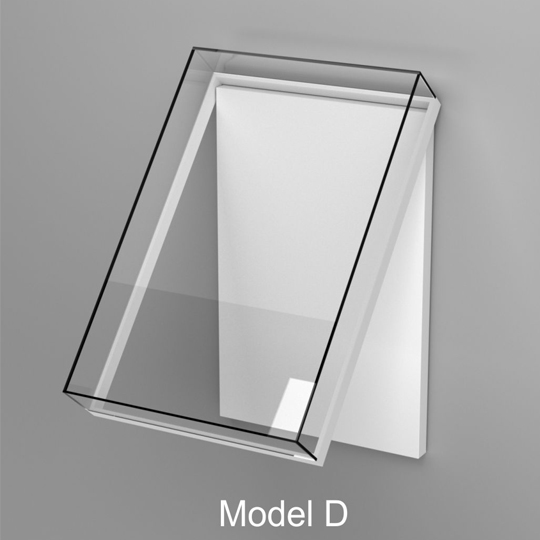 Open, Sesame, open!
The complete glass case can be unhinged, on request, even revolving or hinged available. Due to its blind clips, the view is only concentrated on the exhibit. A clear optic is amply provided. The variety of usage is unlimited.
Laid-out
The product line EXCEL Line W impresses due to its special dust proof characteristic. Extremely dust-sensitive exhibits are perfectly stored in this display. The construction facilitates moreover a proper climate control.
Secure existence
Security is not just a word for us; therefore, we implemented it in this series. Precise security cylindrical locks, which are area concisely mounted, complete this sophisticated construction.
Rely on it
The case is made of a constructive rear panel with slatwall clips to attach the wall-mounted holder to the slatwall. The front side of the rear panel serves as the decorative side, covered with linen fabrics or lacquered available.
The complete glazing is made of laminated glass. All glass plates have a thickness of uniformly 8 mm.
Umbrages or similar reflections are nearly impossible, due to smoothed and polished edges.
These museum display cases are preferentially used as flat display cases for certificates, documents or paintings.
Different Styles of Table Display Cases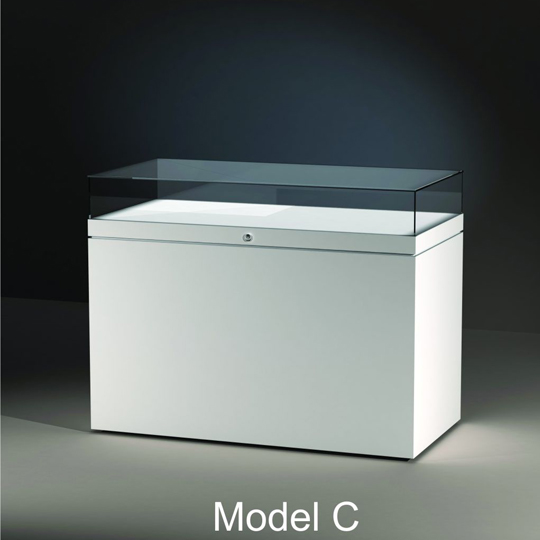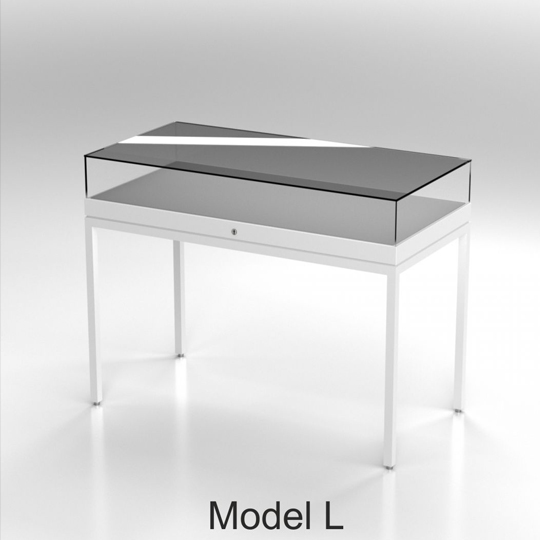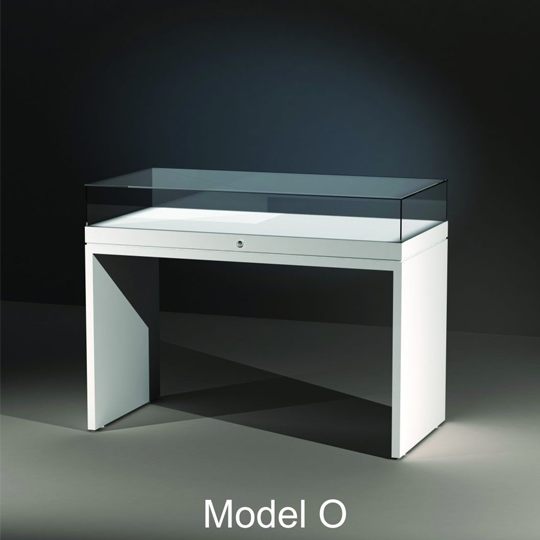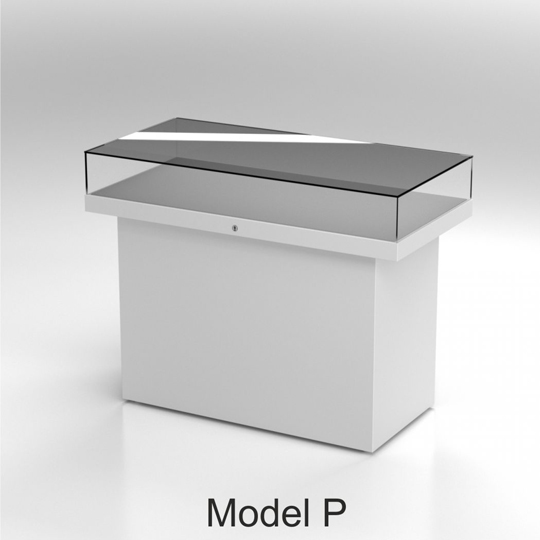 Reliable and secure
The EXCEL Line T museum display case is made of a robust mounting plate with side panels and a 60 mm high circumferential glazing frame connector of light metal. The viewable surfaces are in standard RAL colour 9002, off-white, painted. A security cylindrical lock is mounted area concisely and protects your treasures.
In good humour
The base of the display case has a 19 mm thick mounting plate. You can choose between a washable linen fabrics cover and any coloured lacquering. The standard dimensions are W x D x H = 120 x 60 x 90 cm. Of course, special dimensions and different possibilities of the case dimensions are available. Make your choice. We are pleased to deliver custom-made finishing.
Unlimited variability
The All Glass Table Display Case Series EXCEL Line T is the most variable one. Please keep in mind the different possibilities of case varieties we are offering. Also with this model, we offer our in years approved float-glass.
8 mm thick float-glass with smoothed and polished edges, presents the frame for this classic table display case.
Open, Sesame, open!
This museum quality display case, completely made of glass, offers a comfortable opening and closing due to pneumatic stings. The pivotal points are blindly arranged.
Do You Have Questions ?
The experts at Hunter Expositions are available to answer all your questions about our museum display cases, from technical aspects to pricing. You can also read our article about museum quality display case specifications to help you select the right one for your exhibit.
Hunter Expostions also offers other solutions for museums, galleries and events, such as moveable walls, modular walls and surface coverings. Please feel free to contact us by phone or e-mail. We'll be happy to answer your questions.