Pop-IN is a flexible concept for indoor pop-up activities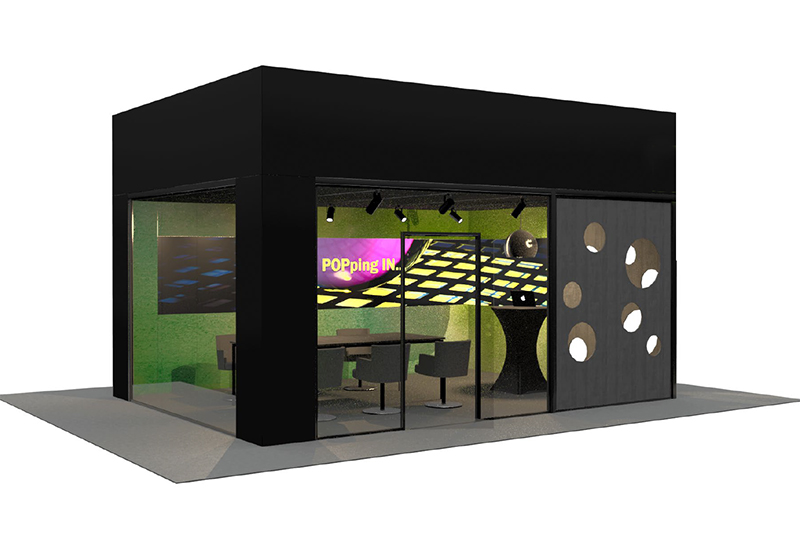 Your office interior needs to adapt to your company's growth and employee's needs. Pop-IN offers you a solution without the need for large-scale refurbishing.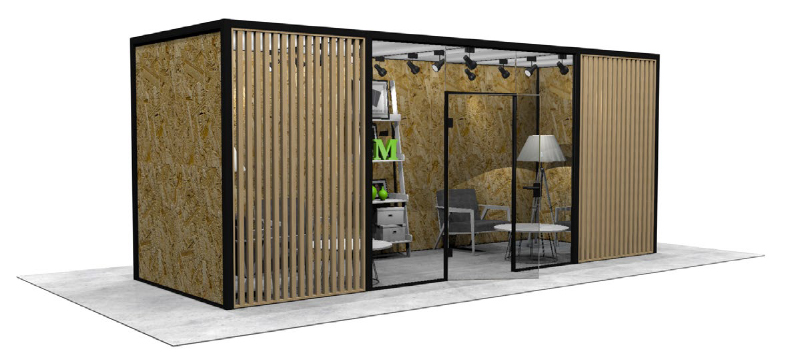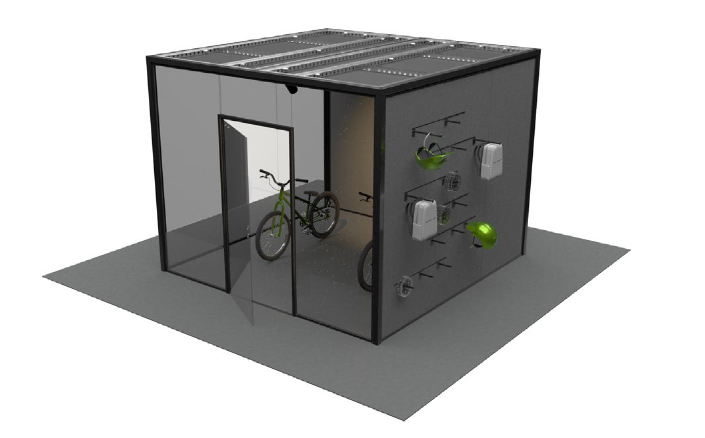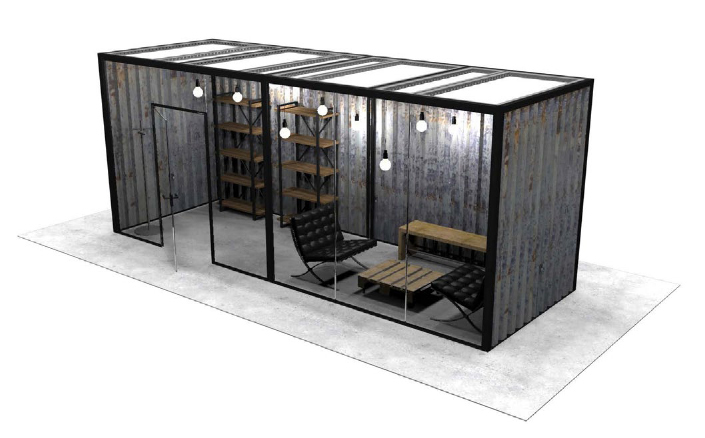 With pop-IN you can create a unique pop up shop concept, that entertains consumers with short-term 'wow' experiences.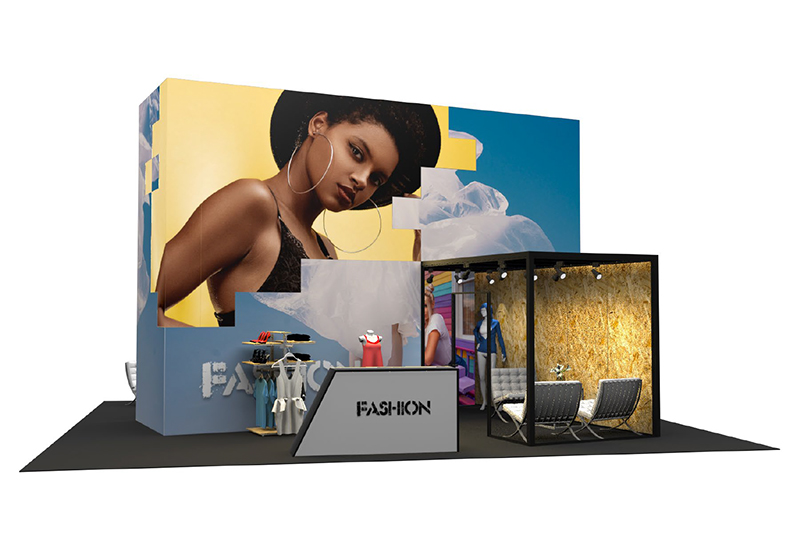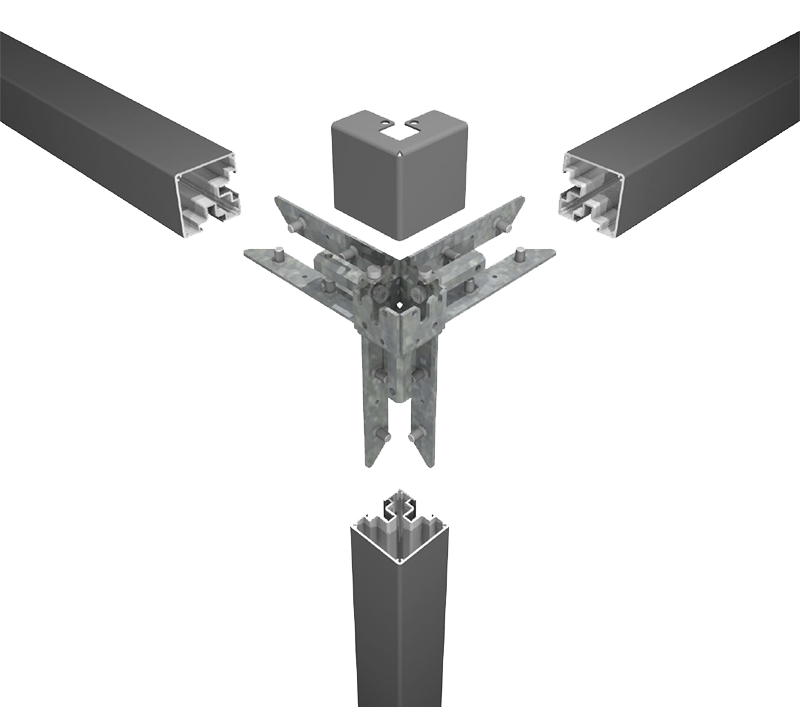 The corner piece is designed with the beMatrix DNA. It's easy to use during build-up and ensures flexibility of design. The corner piece helps to ensure a robust pop-IN design with a maximum height of 8.2 feet.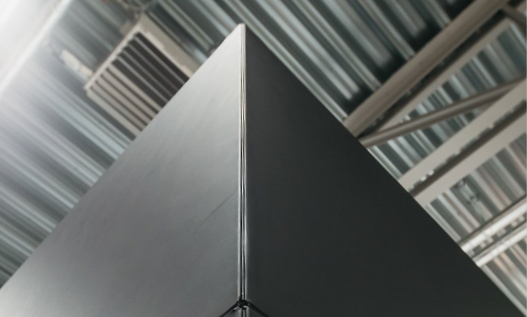 Freedom of design to finish as you see fit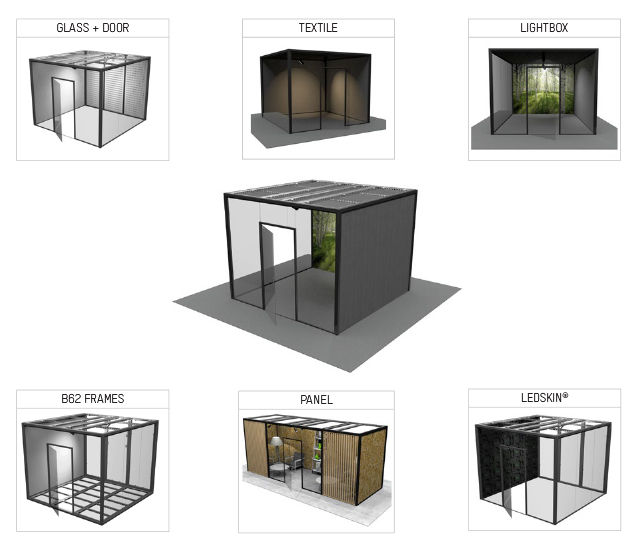 The core of beMatrix is innovation and modularity and pop-IN is no different. Every side can be finished with our beMatrix products giving designers true design freedom.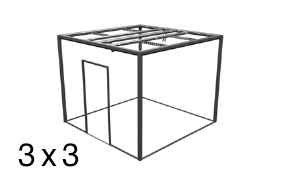 Pop-IN Standard Modules
We bundled the pop-IN elements and features into 2 standard pop-IN modules 3x3 and 6x3. Each module offers you:
• Fast set-up and dismantling
• Light, user friendly, and reusable frames (Infills not included)
• Standard black or grey painted profiles (other RAL colours on request)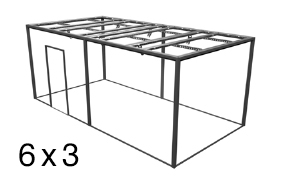 Let our experience work for you! Hunter Expositions can manage and coordinate all of the moving parts in your trade show planning process; we offer complete support services and can effectively execute end-to-end solutions for you.