The Benefits of the beMatrix Modular System Mean You Have Options
We can customize your tradeshow booth design using the full catalog of beMatrix frames, panels, lightboxes, LEDskins, and accessories. beMatrix panel infills, either hard or textile, deliver a sleek finished look. The system is toolless, allowing for quick installation and setup, as well as providing stability. The wide variety of beMatrix frames and panels are durable, lightweight, customizable, easy to install, and have a low storage profile.
beMatrix Frames and Panels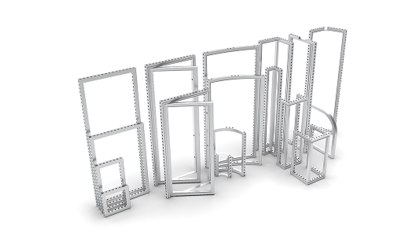 In addition to standard frames, there are curved options to help achieve a design that will stand out on the trade show floor.
beMatrix Lightboxes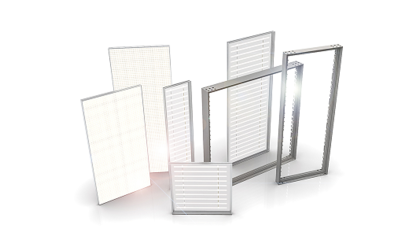 beMatrix single or double-sided lightboxes are easily integrated and can be perfectly aligned with the frames and panels without the need for tools. They can be used as stand-alone elements or mounted on baseplates.
beMatrix "LEDskins" & Tiles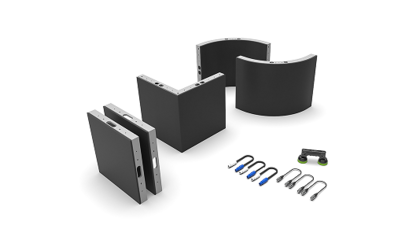 The revolutionary beMatrix LEDSkins are used in straight, curved, or corner variations to achieve endless possibilities and a seamless, unique look.
beMatrix iZi Range : modular furniture for your exhibits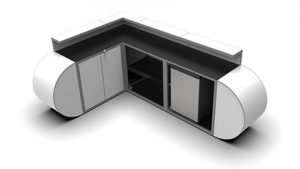 iZi-range has the same DNA as the beMatrix frames, with flexibility and modularity being the key words.
Create New Experiences for your customers with beMatrix pop-IN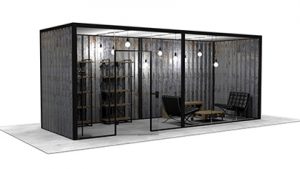 Always evolving, be-Matrix offers new possibilities for your clients with its latest interior Pop-IN solutions.
beMatrix Lighting Solutions : light up your stand with SAM and Track Light systems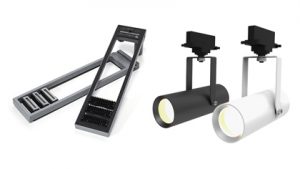 Put your stand in the spotlight with our lighting solutions. Discover our SAM lights and Track Light System.
Let our experience work for you! Hunter Expositions can manage and coordinate all of the moving parts in your trade show planning process; we offer complete support services and can effectively execute end-to-end solutions for you.