Modular Wall Systems for Coronavirus Containment
Hunter Expositions works with beMatrix and ExpoProfile modular wall panel and frame systems to be able to create temporary, modular, lightweight, portable, reconfigurable solutions quickly for a variety of coronavirus containment applications. We can design and deliver PVC, aluminum, steel, fabric and even glass panels and partition walls, and can accommodate urgent rental delivery deadlines.
Flexible, modular wall panels and frames typically used in modular trade show booths, can now be quickly adapted for these new critical applications.
Modular Wall System Benefits
Quick deployment - days not weeks
Easy to assemble– no specialized knowledge required
Lightweight – easy to deliver, transport and install
Tool free – Save precious time with the ease of assembly that comes with this tool-free system. Easy to dismantle and reconfigure as required.
Available to rent or purchase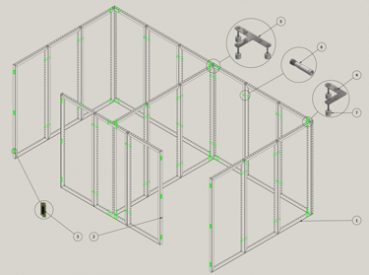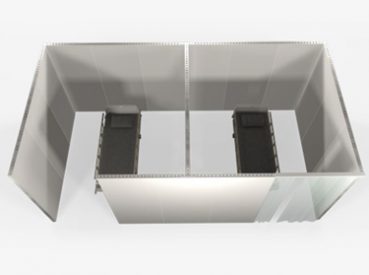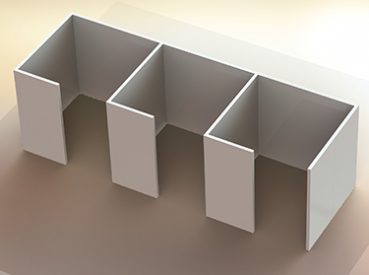 Mobile Wall Partition Systems For Virus Control
Containment solutions for check-in units at hospitals, clinics, community centres, retail, curbside or in-store pick up environments are available.
We can provide safety barriers for existing or refurbished infrastructures for the testing, assessment, and containment of coronavirus. Protect front line workers and the public from unnecessary exposure to COVID-19.
We have several standard design templates for modular care rooms and distanced reception seating, or our experience in creating custom trade show booth designs means we can create a solution to fit your particular requirements. 3D visual mockups are used to virtually demonstrate what can be achieved.
View standard modular room solutions for patient care and reception
COVID-19 clinics and facilities
Temporary wall dividers for protected reception, triage or testing stations
Waiting room partitions
Mobile room partitions for patient examination rooms
Clean rooms - modular clean room panels can be configured to your requirements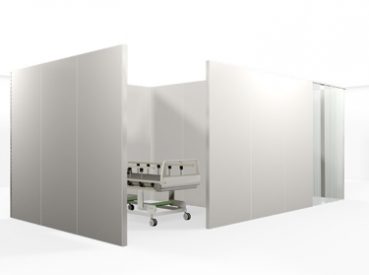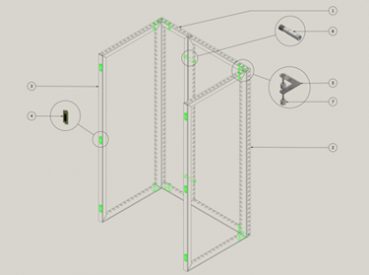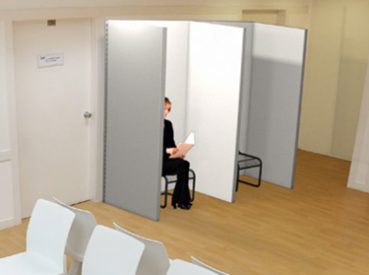 Retail and Public Service Centers
Retail counters (Pharmacies, convenience and grocery stores)
Reception desks
Workstations - for essential offices that need to remain open that require social distancing mobile room partitions
Kiosks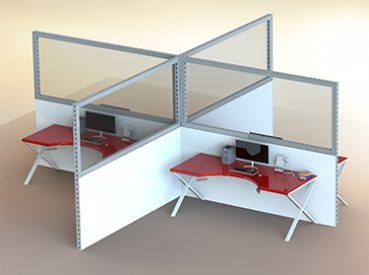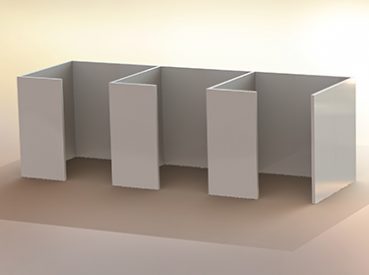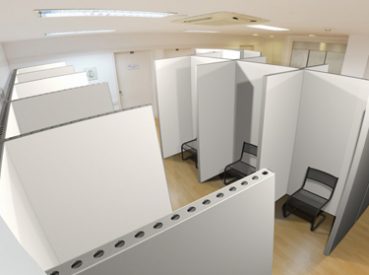 Graphics and Display
If required, wall panels can contain customized graphics to display establishment names, procedures and guidelines, or other necessary information. We can quickly and easily create custom graphics and displays for interior and exterior use in a variety of applications.
Contact us today so we can help with your temporary modular wall and display requirements during this pandemic.