3 Essentials of Museum Exhibit Design from Hunter Expositions
Your museum offers exciting, inspirational exhibits designed to engage visitors. If you want to see an impressive return on investment, discovering innovative design options that provide the ideal backdrop for your exhibits while respecting your budget requires careful thought.
Attention to detail in your museum exhibit design allows your displays to shine. Display cases, lighting, wall configurations, and traffic flow of the galleries all play an important role in space optimization and the success of your displays. Here we will look at the essentials of museum exhibit design and the tools required to create truly unique experiences in your spaces for your visitors.
1. Portable Wall Systems
Space optimization allows you to experiment with different configurations to balance square footage with the items on display. In some cases, you might have the luxury of creating more open spaces, while in other galleries square footage is limited.
We feel that space optimization when designing your museum exhibit is about adopting a balance between the fixed and variable assets at your disposition. The fixed part of this is the actual room or space that the event is in. The height and size of the available walls and the overall size of the floor space are not negotiable. The variables, in this case, are the events that come to visit for a determined amount of time or pass-through for a short visit. Each of these events brings along its own requirements and challenges.
How one plans or designs this space in order to emphasize each of these artifacts of art is what we refer to as optimization. When wall space is an issue, you should consider using temporary wall systems that can effectively help increase display walls and make better use of the available free space often in the middle of the room.
Here are two moveable wall systems that can be adapted to different needs and budgets offered by Hunter Expositions.
A) Moveable Wall System by Mila-wall®
A moveable wall system such as Mila-wall® allows you to create changing layouts throughout a space to encourage traffic flow, make the most of overhead lighting, and add more wall space for displays. This is an aesthetically appealing and sustainable option that allows for endless configurations and applications over and over again.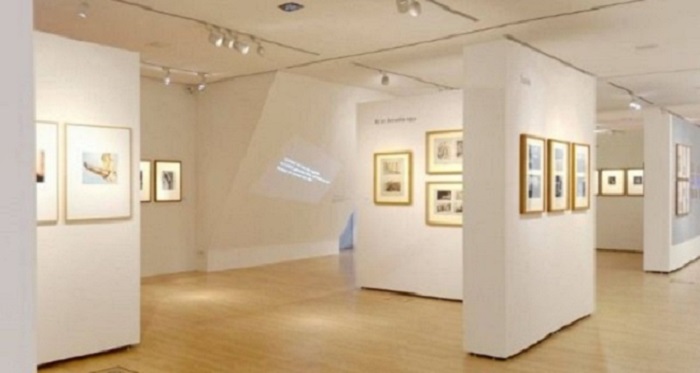 Using a solid yet lightweight construction method, the Mila-wall® system can be reconfigured, moved, nailed, repainted, and repurposed. Over time, it will prove to be one of the better investments in your gallery. You'll see higher ROI, while still creating compelling displays. If you are looking for a DIY assembly that can be easily moved from one exhibit hall to another, while also offering a feeling of permanence and substance, Mila-wall® moveable solutions are perfect.
Moveable wall systems are ideal for:
Space optimization
Increasing wall surfaces for expansive displays
DIY assembly to reduce costs of labor
Customization with your choice of wall materials and lighting
Learn more about Moveable Wall System by Mila-Wall®
B) Scenario® Temporary Modular Walls
The Scenario® temporary modular wall system offers unlimited galleries and museum exhibit designs and configurations to optimize your floor plan.
The system uses either a series of full height or stackable modules providing the ideal backdrop for your displays. No tools are required for easy assembly. The wall radius edges allow you to create a variety of angles from 0 to 360 degrees to fit in any configuration. This is ideal to take advantage of spaces with awkward angles. The system is used as a lightweight wall alternative, but also to create elaborate designs for counters, podiums, and display cases.
The Scenario® modular wall system can be used in any space. You can add your choice of accessories including:
Lighting
Shelves
Brochures displays
Picture hooks
Lockable display cases
Doors and more
Modular wall systems are ideal for:
Traveling exhibits for easy transportation, assembly, and tear down
Space optimization
Increasing wall surfaces for expansive displays
DIY assembly to reduce costs of labor
Customization with your choice of accessories
Learn more about Scenario® module wall system.
Both Scenario® Modular Wall system and Mila-wall® moveable wall system store flat when not in use, making it easy to keep them on hand.
2. Hanging System
Hanging systems are important tools that help improve the design scheme of your exhibit. If your exhibit includes artwork on the walls, it's important to have a safe and secure, easy-to-use hanging art system. These systems allow you to change installations easily, whether it is new installations or rearranging exhibits without damaging the walls. They help save effort and reduce costly repairs from previous use.
3. Display Cases
Museum display cases offer a number of possibilities to enhance your exhibit design. Both wall and floor cases are available, allowing you to optimize space, while also providing views from every angle to improve visitor engagement. Display cases offer a sturdy encasement that both protects and offers pristine views of each object.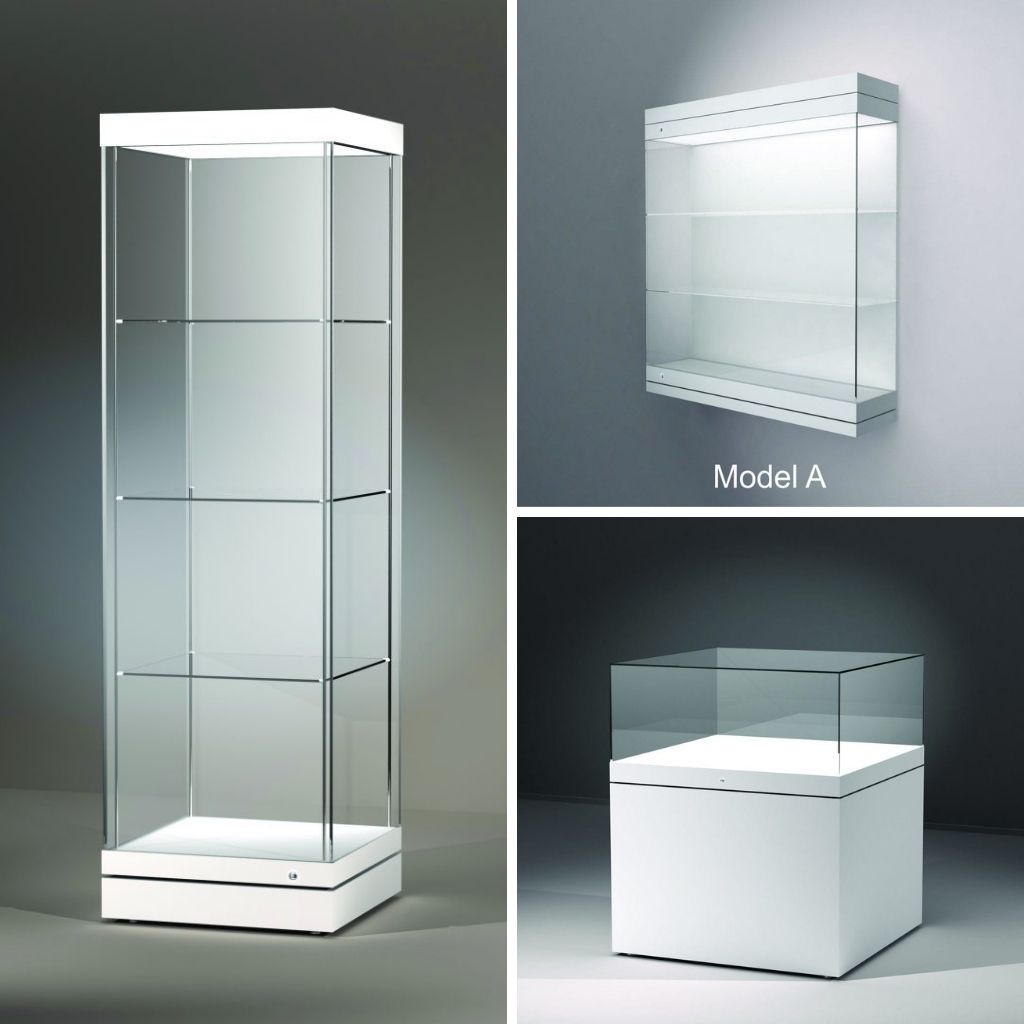 Some of the display cases offered by Hunter Expositions includes:
A) Column Display Cases
Floor display cases are easy to set up, with easy lift glass boxes secured with thief-proof safety locks. You choose the design that works best for the objects displayed and the space available including:
Slim columns for show-stopping single objects
Wide designs for larger or multiple objects
Secure display cases to mitigate the risk of theft
Revolving or hinged glass cases for tours or interactive displays
Dustproof display cases for dust-sensitive exhibits
Proper climate control
B) Wall-Mounted Display Cases
Wall-mounted display cases help optimize space offering an excellent solution to show off collections of smaller items. Vertical decking sets the stage for a perfect view from all angles.
Designs feature clear glass on three sides, with a decorative backing covered in your choice of linen fabric or lacquer. Custom-made finishing helps create a unique look to complement the objects on display. In hand with the features above, wall-mounted display cases can also be outfitted with shelves.
C) Table Display Cases
If your exhibits include flat items such as paintings, documents, and certificates, table display cases greatly reduce reflections and glare. Smoothed and polished edges make it almost impossible for glare and reflections to interfere with the items on display. You choose the case suited to your design whether it is a block base or an airier more modern look with table legs.
In a Nutshell
The elements of museum exhibit design must work together to create a cohesive look while ensuring the objects on display remain the focal point. Versatile display cases, a reliable hanging system, and a moveable modular wall system are all elements that will help you create the best museum exhibit design possible. In addition, the use of reusable modular elements such as Mila-wall® and Scenario® is a worthwhile investment, saving time and costs in the long run, while being a better solution for the environment.
Hunter Expositions is happy to offer appealing cost and time-effective museum exhibit design solutions. Contact our team of experts today, we'll help find the perfect solution for your needs.