4 Key Components of Effective Trade Show Exhibit Planning
Trade shows are back bigger than ever, with business leaders anxious to reconnect with clients to promote their brands and get themselves back in the game. Before you're ready to compete shoulder-to-shoulder to gain customer recognition, trade show exhibit planning is a must. Here are the four key components of effective trade show exhibit planning.
1. Trade Show Selection & Registration
Finding the most relevant show for your business industry is the best way to reach the right audience. The only way to do this is to understand your goals:
Do you want to increase leads and sales?
Raise brand awareness?
Reconnect with existing customers?
Launch new products or services?
When you understand your goals, your strategy falls easily into place so you can narrow down your choices. Keep up with industry news to know where you want to be seen. Do some networking and follow the right social accounts to track the trade shows you should consider. Narrow it down to a shortlist based on the demographics/highest attendance potential, location, and statistics supporting the performance of past events.
Align events with your company's agenda to ensure they don't interfere with other important plans. Consider the cost and what you get for your investment, along with what spaces are still available. Where will you likely see the best ROI? This is the trade show for you. Once you decide, register and collect all the information you'll need to continue your trade show exhibit planning.
2. Budget
Of course, your budget has to align with the trade show you choose. Your goal is to choose the trade show that will maximize your ROI. Consider all the costs involved, including:
Trade show-related fees, including registration, service rental, cleaning, food and beverages, space size, etc.
Physical elements you will need to purchase or rent for your booth as well as design fees, tear down and set up fees, shipping fees, and warehousing.
Staffing, travel and hotel expenses.
Marketing not covered by the trade show itself.
Promotional items such as pens, business cards, t-shirts, mugs or other giveaways based on estimated attendance quantities.
Compare all your costs to the estimated ROI provided by the trade shows statistics, including:
Foot Traffic
Deals and Sales
Engagement
Contacts & Leads
Awareness
Then calculate the ROI based on the cost vs the projected trade show statistics to decide if it is worth your time and money.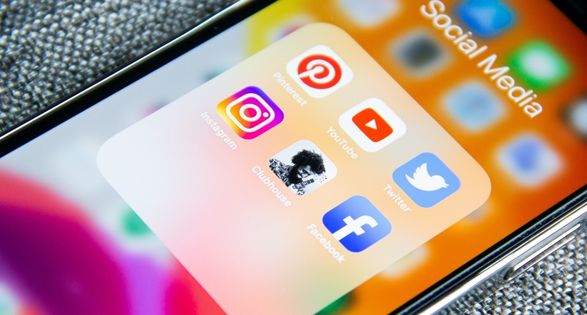 3. Marketing
Another important element of trade show exhibit planning is marketing. Use your goals and objectives set in step one to determine the key message for your marketing. Make sure you first define your audience using your current audience segments and those that align with your goals based on the trade show's demographics. This allows you to decide how you can communicate your ability to resolve pain points. Define your unique value proposition (UVP) to know where to focus your benefits throughout your messaging. What can you do better, smarter, or more affordably?
Create a sentence or two to define your UVP along with the types of words you'd like people to associate with your brand. This helps keep your message focused. Research your competitors and see if you can find anything they've done at trade shows in the past, so you can plan to do it better. Once you define these elements, you can come up with your key messaging for the following:
Pre-Show Marketing
Pre-show marketing helps create hype about the event to get more of your ideal target audience to not only attend the show but seek you out when they are there. Your pre-show marketing can begin about a month out from the event and should include the following channels and tactics:
Company website: This is the logical place to start. List the event or create a special button or CTA to encourage people to register and attend. Create landing pages about the trade show and your specific contributions to build excitement and provide enticing information. These pages can be linked from social media, blogs, and any other channels you are already using for your company marketing.
Social media: Start sharing posts about the event from the trade show's blog, social pages, videos, etc., along with your own ongoing conversation about what you'll be doing there. Share an exciting snippet every day and, when warranted, a few times a day as the event comes closer. This would include an exciting recent announcement about a celebrity speaker, a major contest your running, celebrity appearances, etc.
Email: Keep your clients and leads in the loop via your existing email marketing drip campaigns. Use this as an opportunity to reignite interest in your dormant list. Keep a steady pace of updates with new information tied to blogs or landing pages. Focus on strong calls to action to encourage people to sign up, such as dropping by our booth for something free, a discount, or entering a contest with a major prize.
During Show Marketing
You might feel that because the event is live, there's not much you can do at this point. However, this is the opportunity to leverage real-time marketing, such as streaming on social, posting regular images of things happening at the event, and sharing hashtags with attendees to use with their own posts. Encourage attendees to whip up excitement with posts about how awesome the show is to encourage people to drop by.
Post Show Marketing
Share posts on social media to talk about your successes during the show, congratulate your sales team, and thank the people who came to see you at your booth.
Take stock of all the discussions you had and the people you met during the event. These connections create high-quality leads, and you can add all your new contacts to your CRM and make some new connections on LinkedIn, social media, and industry networks. You can also add the contacts to your email list and generate a personalized lead-nurturing campaign.
4. Trade Show Booth Design & Planning
Of course, all your efforts could prove futile if your booth doesn't live up to the hype. From the size of your booth to dismantling and logistics, there are many things to consider about your trade show booth.
Booth Space and Configuration
The square footage, size, shape, number of accessible sides and location of your space will all have a direct impact on your booth design. Choosing the right booth will impact your budget and the success of your event. For example, a booth with four open sides will most likely generate more traffic, but will be more difficult to manage and may cost you more. On the contrary, a linear booth with only one open side will be easier to manage, will cost less but may limit your creativity.
Booth Structure
There are several ways to design a tradeshow booth. It depends on your needs, your budget, the type of event, the available manpower etc. One or a combination of the following options are available to you:
Custom booth : Custom booths are designed to suit your business image, message, and of course, specs. Nothing is more impressive than a completely tailor-made booth with your unique look, messaging, graphics, and displays. Optimal floor plans fill the space perfectly and allow for flow. If your budget is lower, combine custom hard wall sections and lighter-weight, configurable, modular rental components to create a bespoke design.
Modular booth : Modular systems such as beMatrix and ExpoProfile offer lightweight booths with an easy set-up designed for repurposing from trade show to trade show. If you're running the circuit, this is the easiest booth to transport and can make a huge impact with the right elements. Modular rentals are also available for one-off shows or less frequent shows.
Portable system : This cost-effective exhibit option is ideal for one-time usage or as a DIY solution for smaller regional events where spaces are smaller (10' x 20' or less). It may contribute to lower costs in shipping, labour and drayage.
Booth Design
Regardless of the booth type you choose, you can design your booth with custom colors, branding, and interactive elements to suit your budget. Elements can include applications such as graphic panels, signage, backlit murals, overhead signs and backdrops, text and copy block messaging, and more. To improve the comfort and ambiance of your booth, you can create next-level designs, including furniture and other elements for the floor, display shelving, pedestals, electrical, lighting, and audio visual displays
Signage and Banners
Include your choice of signs and banners to send out a message and get your brand noticed, including:
Large format
Fabric printing
Large surface exhibit walls
Overhead sign structures
Portable displays
Banner stands
Set Up and Tear Down Staffing
Be sure you understand what's involved in the setup and tear down. Some booths are extremely labor intensive with many moving parts and steps. As a result, you need to make sure you have the right people to assist.
Shipping Logistics
Transportation is an important consideration for your trade show booth. How it comes apart, how much it weighs, how big it is when broken down, and the weight all impact how it is shipped and how much it costs to transport. When reviewing setup, be sure to ask for a breakdown of shipping logistics so you can choose a booth that is cost-effective and won't cause extra headaches. Don't overlook this aspect of your trade show exhibit planning. Make sure you book your transportation in advance. What's the point of designing a great booth if you can't deliver it on time?
You can count on a turn-key exhibit house to cover every aspect of your trade show booth for stunning results. They will create a booth with on-point displays where you can mingle, reignite past profitable relationships, and create high-quality leads to grow your business. They will make sure to deliver your booth on time and have the manpower to set it up and tear it down.
Rounding It Up
To ensure trade show success, you need to:
Set goals to assist with finding the right trade show for your company
Establish a budget to ensure you see the best ROI
Devise a marketing plan to raise awareness, and
Design a booth that will attract more leads
Considering these four key components will ensure effective trade show exhibit planning.
Hunter Expositions can help you plan your next trade show. We offer custom design booths, modular booths and portable booths. We also offer booth and furniture rentals. Contact us for more details on our turnkey solutions, from design to project management.
---
Additional Readings